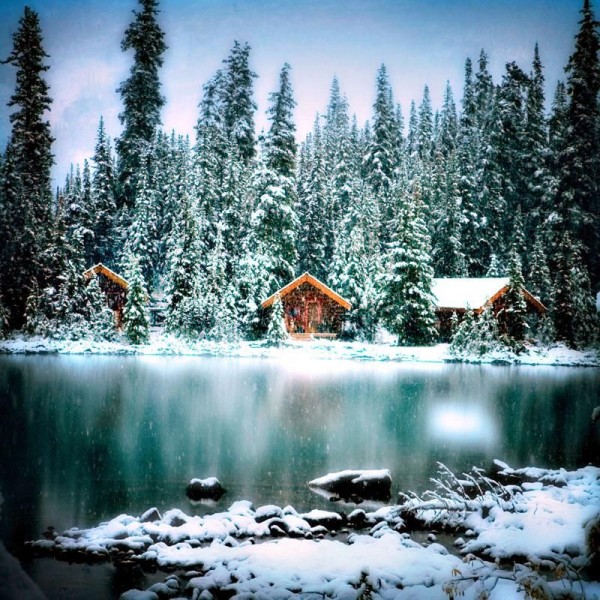 Itinerary -


Day 1:ARRIVE TORONTO

Welcome to Canada Arrive Toronto airport. After the custom formalities, proceed towards the meeting point outside the baggage hall. Hotel check in. After dinner stay overnight at Toronto



Day 2:TORONTO -NIAGARA FALLS

Today morning after breakfast enjoy the City tour of Toronto and explore the cosmopolitan city. As you explore the downtown and residential areas. Highlights include the Eaton Center, old and new City Halls, Pass by the Rogers Centre formerly known as the Sky Dome and the CN Tower and drive along the harbour front for a complete impression of this city. Enjoy the ride up to CN tower observatory deck. Later transfer to Niagara Falls. Dinner .Overnight at Niagara Falls Canada.



Day 3:NIAGARA FALLS

Today morning after breakfast, Enjoy the view of falls coming over you and experience the thrill with the breathtaking Horn blower Niagara Cruise. View the thundering Horse shoe falls along with the American, and the Bridal Veil falls.Due to weather conditions, this ride operates from the last week of May. All tours travelling before last week of May will enjoy Sky Wheel.Enjoy the Journey behind the Falls. After dinner visit the Skylon Tower and see Niagara Falls at night. The only thing more beautiful than Niagara Falls by day is that same natural wonder at night, shimmering out of the darkness illuminated by a rainbow of colored lights. Overnight in Niagara Falls Canada.



Day 4:NIAGARA FALLS - OTTAWA

After breakfast, checkout of hotel and proceed towards Ottawa. Pass through quaint little towns along Lake Ontario, the historic city of Kingston and the Thousand Islands region. Experience the wonderful 1000 islands cruise. Later proceed on a sightseeing tour of Ottawa Canadas national capital. Explore the Parliament Buildings, embassies, universities and museums. Overnight in Ottawa.



Day 5:OTTAWA - MONTREAL

After breakfast depart for Montreal. On arrival proceed to city tour of Montreal. Enjoy the ride up to Olympic Tower observatory deck. Overnight in Montreal.

Day 6:MONTREAL - QUEBEC CITY – MONTREAL

After breakfast proceed on a full-day excursion to Quebec City, the provincial capital and discover the historical treasures and wonderful joie de vivre atmosphere of Quebec City. A visit to Montmorency Falls, 30 meters higher than the world famous Niagara Falls, is also included. Overnight in Montreal.



Day 7:CALGARY-BANFF

After Breakfast, Transfer to air port for a flight to Calgary. Arrive Calgary airport. After the custom formalities, proceed towards Banff. Check in and stay overnight in Banff



Day 8:BANFF TOUR

Today morning transfer for Banff tour with bow falls, Sulphur Mountains And Gondola ride. Visit the surprise corner and later take views of the Banff Springs hotel. Overnight in Banff.



Day 9:BANFF- LAKE LOUISE –COLUMIAN ICEFFIELDS - JASPER

Today morning depart for Lake Louise. This picturesque tourist haven is often referred to as the Jewel of the Rockies. Then proceed to the Columbian Icefields, one of the largest accumulations of ice and snow south of the Arctic Circle, it covers an area of nearly 325 square kilometers. Experience a once in a lifetime opportunity as you travel atop of this glacier, to its headwall, aboard a Brewster Ice Explorer. Enjoy awe-inspiring interpretive experience at Glacier Skywalk. Transfer to jasper and stay overnight.



Day 10:JASPER TOUR

Morning depart for Jasper tour with the beautiful Maligne lake. Later enjoy a magnificent interpretive Maligne Lake Cruise and the scenic Canadian Rockies. One of the plethoras of small lakes that lie to the north and north east of Jasper are Patricia and Pyramid lakes which are the most visited. Overnight in Jasper.



Day 11:JASPER – KAMLOOPS

Check out of Jasper today morning and transfer to Kamloops. It is BCs Friendliest City and Canadas Tournament Capital Blending energizing recreational opportunities with a culture of warm, welcoming people, Kamloops is an amazing place for any visitor. Overnight in Kamloops.



Day 12:KAMLOOPS –VANCOUVER

Today morning after breakfast, transfer to Vancouver. Later depart for the city tour of Vancouver with Stanley Park, Gas town, Canada Place etc. Also, enjoy a trip to the Capilano suspension bridge, it offers a unique mix of adventure, history and culture. Stay overnight in Vancouver.



Day 13:VANCOUVER – WHISTLER - VANCOUVER

Today morning depart for Whistler. Enjoy the Peak to Peak Gondola ride that links Blackcomb and Whistler Mountains together at their peaks. Boasting the longest unsupported lift span in the world (3.024 kilometers or 1.88 miles), it is also the highest lift of its kind with an elevation of 436 meters And 1,427 feet. Later transfer to Vancouver, Enroute visit Shannon Falls. Stay overnight. Overnight in Vancouver.



Day 14:VANCOUVER – VICTORIA - VANCOUVER

Today morning transfer to Victoria, the picture-postcard provincial capital, Canadas most English city by a ferry. Visit the world famous Butchart gardens. It offers 22ha (55 acres) of wonderful floral display located in Greater Victoria on Vancouver Island. Overnight in Vancouver.



Day 15:VANCOUVER - RETURN And CRUISE

Today morning later transfer to airport for your flight to back home or to cruise port for 7 nights Alaska Cruise.




Trip Ends With Sweet Memories !!!
About the place -


Canada is the Great Big White North of North America. A vacation to Canada promises to be a memorable experience so book a Canada tour or a holiday package now to discover this cosmopolitan country. Canada tours and holiday packages are available from India as well. A visit to Canada is a whirlwind of fun and surprises. Explore Canada by booking one of the tours and holiday packages. You can get more details for Canada tours and holiday packages from India below.
If you are looking for a family vacation, incentive tour, adventure package or honeymoon package in Canada, JourneyMart offers readymade tour packages or can customize a tour package for you. You can choose from the many holiday & tour packages to Canada listed below or send us your request for customized holiday & tour package and our travel counselors will help you plan your dream holiday to Canada.
Things to carry -

For Adults - Photo identification in the form of Pan Card /Passport / Voter ID / Driving License
For students - Carry original as well as 2 photocopies of school or college Photo Identity card
For Infants - Carry 2 passport sized photographs

Things to carry along -

Mobile phone with appropriate sim card
Along with your necessary clothing and toiletries carry sun screen lotion, hand sanitizer, sun glasses, cap, sports shoes, umbrella / windcheater, camera etc. and woollens if needed
If you are on any medication, carry sufficient stock of the medicines with prescription


Payment Policy
Booking Fee

30 or more days before departure: 50%

Between 29 to 20 days before departure: 100%



Cancellation Policy



Cancellation charges per person

30 or more days before departure: 50%

Between 29 to 1 days before departure: 100%



Terms & Conditions




Per person rates (in Rs) - applicable on two persons staying together sharing the same room

Entrance charges anywhere are not included

Package rates are subject to change without prior notice

Meal plan: EP - Accommodation only, CP - Accommodation with breakfast, MAP - Accommodation with breakfast, lunch or dinner, AP -

Accommodation with breakfast, lunch & dinner

The above package is not valid during national holidays, festivals & long weekends (Independece Day and Janmashtami)

Namoh Retails (Pvt) Ltd reserves the right to change/modify or terminate the offer any time at its discretion and without any prior notice

In case of unavailability in mentioned hotels, alternate accommodation will be arranged in a similar category hotel
Seasons -


Spring: 20 March-20 June

Summer:21 June - 21 Sep

Autumn: 22 Sep.- 20 Dec

Winter: 21 Dec- 19 March
Currency –








Language –




For Departure Dates just call 7350530009 / 7350540009 / 7350550009
Canadian Dreams 14N/15D