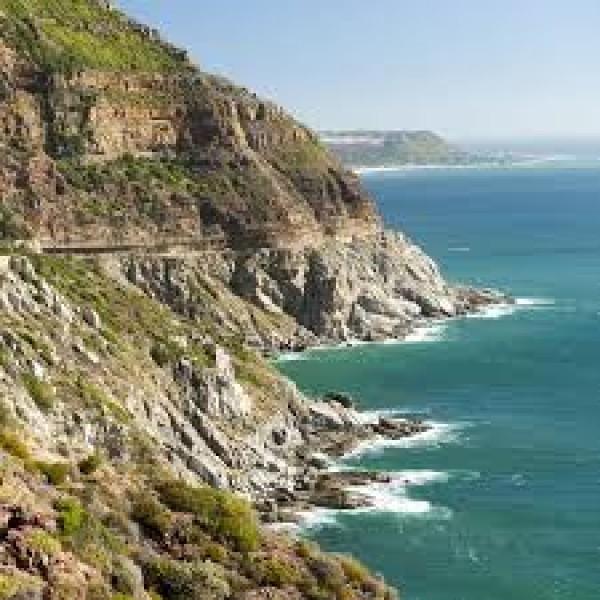 Itinerary -

Day 1:JOHANNESBURG
Arrive at Johannesburg airport and take free shuttle from the Airport transfers to hotel. Overnight at Johannesburg Hotel.
Day 2:JOHANNESBURG – PILANESBERG NATIONAL PARK (ONLY TRANSFERS)
After breakfast depart for Bakubang /Kwa Maritane Game Lodge.A mere two-hour drive from the hustle and bustle of Johannesburg and ten minutes from Sun City, lies a place of breath-taking beauty and serenity. A place called Bakubang Bush Lodge. Concealed in the rich expanses of the malaria-free Pilanesberg National Park, Bakubang, or "People of the Hippo", offers you everything you need to get in touch with the bush. Enjoy Evening Game drive Child Below 6 years are not allowed in Game Drives Please note Check-in time in Sun City is 1500hrs
Day 3:PILANESBERG NATIONAL PARK - SUN CITY (SHUTTLE TRANSFERS)
After breakfast departs for Sun City by coach. Deep in the heart of the bushveld, at the heart of an ancient volcano, lays sensational Sun City. Africa's Kingdom of Pleasure comprises four marvelous hotels, all offering the fantastic facilities of this legendary resort. When it comes to facilities, Sun City offers an enormous range of things to do – both indoors and outdoors. Scintillating entertainment: shows in the Sun City theatre, games and video arcade, a selection of movies in the cinema complex. Wonderful selection of shops and boutiques stocking souvenirs and mementoes of your stay at one of the greatest resorts of them all! Check in and enjoy the balance of the day at leisure. )(All activities are at own expense)
Day 4:SUN CITY – JOHANNESBURG – GEORGE (ONLY TRANSFERS)
After breakfast depart to Johannesburg and take flight for George. Overnight at George.


Day 5:GEORGE - TSITSITKAMA NATIONAL PARK - BLOUKRANS BRIDGE - GEORGE (10 HRS CAR WITH DRIVER



Morning depart from George via Tsitsikamma National Park. George is located on the South Eastern coast of Africa, this major sea port and tourist destination is set along the beautiful shores of Algoa Bay. The Tsitsikamma National Park is an 80 km long coastal strip between Nature's Valley and the mouth of the Storms River. In the park the visitors finds an almost untouched natural landscape, Enroute stop at Bloukran's bridge – Bloukran's Bungy a Proud Guinness World Record Holder for the Highest Commercial Bungee Jump in the World at 216m! Bloukran's Bridge and Bungee Jump as an optional activity. You can also have an opportunity to have a short walk on suspension bridge, overnight in George. Add on:• Bungy Jump: ZAR890.00 per person approx• Bloukran's Bridge Walk is ZAR 120 per person approx• Bloukran's Bridge walk not allowed for child below 6yrs
Day 6:GEORGE - OUDTSHROON – GEORGE (ON GARDEN ROUTE) (10 HRS CAR WITH DRIVER)
Morning depart for a day trip to Oudtshoorn .Visit Ostrich Farm. Come face to face With the biggest bird in the world. Cango Ostrich Farm offers comprehensive and complete information regarding the ostrich - and ostrich industry. Visit the Cango Caves - one of the world's great natural wonders, sculptured by nature through the ages - fascinating limestone formations in a wide variety of colors. An underground wonder world, International renowned as one of the world's great natural wonders sculpted by nature through the ages; their fascinating limestone formation occurs in a variety of ways. Evening arrive George
Day 7:GEORGE / KNYSNA - CAPE TOWN (10 HRS CAR WITH DRIVER)
Morning depart for Cape Town, The Garden Route is probably South Africa's most celebrated area, a stretch of coast heralded as one of the country's highlights. Its stunning sscenery is a major attribute of the town. After having lunch in Cape Town departs for Signal Hill. Have stunning view of the city from the top of the mountain. Overnight at Hotel in Cape Town
Day 8:CAPETOWN CITY ORIENTATION TOUR (10 HRS CAR WITH DRIVER)


Morning depart for Table Mountain and half day City Orientation Tour. Ascend Table Mountain for unforgettable sweeping views (weather permitting & Non refundable). Here we can see Table Mountain from the same perspective as the early settlers did when they sailed into Table Bay. Return to the city through Malay Quarter, company gardens, house of Parliament and pass by the Castle of Good Hope. Travel to the Victoria and Alfred Waterfront. Table mountain entrance tickets are weather permitting] & overnight at Hotel.



Day 9:CAPE PENINSULA TOUR (10 HRS CAR WITH DRIVER)
Morning depart for full day Cape Peninsula tour. Travel at a pace that allows you to explore the beauty of the Cape Peninsula. Visit Cape of Good Hope Nature Reserve along one of South Africa's most scenic routes, passing Hout Bay and the dramatic view from Chapman's Peak Drive. Enjoy a cruise to Seal Island, to view seals and sea birds at Duiker Island (weather permitting). Take Funicular ride and experience beautiful Cape Point Nature Reserve, where (by tradition) two marine ecosystems meet, is the Highlight. Visit Boulders beach to see Jackass Penguins


Day 10:CAPETOWN (10 HRS CAR WITH DRIVER)
After breakfast Day free at leisure and enjoy shopping in Cape Town.Optional Adventure ActivityPassenger interested in doing Adventure activity Like Skydiving, Shark Cage diving can do on Sky diving (weather permitting): ZAR 2500 approx + ZAR 700 Approx Pen Drive + transfers ZAR350per person approx = ZAR 3500 Approx Shark Cage diving (weather permitting): ZAR 1350 – ZAR 1450 Approx + transfers = ZAR 2000 Approx **Please note transfer cost will also be applicable for Passengers Going to watch Sky Divers….
Day 11:DEPARTURE
Depart for Cape Town Airport for your flight back Home.


Trip Ends With Sweet Memories !!!
Payment Policy
Booking Fee

30 or more days before departure: 50%

Between 29 to 20 days before departure: 100%
Cancellation Policy



Cancellation charges per person

30 or more days before departure: 50%

Between 29 to 1 days before departure: 100%
Terms & Conditions




Per person rates (in Rs) - applicable on two persons staying together sharing the same room

Entrance charges anywhere are not included

Package rates are subject to change without prior notice

Meal plan: EP - Accommodation only, CP - Accommodation with breakfast, MAP - Accommodation with breakfast, lunch or dinner, AP -Accommodation with breakfast, lunch & dinner

The above package is not valid during national holidays, festivals & long weekends (Independece Day and Janmashtami)

Namoh Retails (Pvt) Ltd reserves the right to change/modify or terminate the offer any time at its discretion and without any prior notice

In case of unavailability in mentioned hotels, alternate accommodation will be arranged in a similar category hotel
South Africa Tour Packages

–
Book your South Africa holiday packages with Namoh. South Africa is a diverse and beautiful country with varied cultures, intriguing wildlife, stunning scenery, and remarkable beaches that makes it a haven for travelers around the world. Flamingo Transworld helps you to choose your style of holiday trip, be it exclusive customized tour or an all-inclusive group tour.


Tourist will get to see the African scenery, golden savannah, hauntingly beautiful deserts and more. South Africa is home to some of the world's most luxurious private resorts and lodges. It has something for wildlife lovers as well. They will get a chance to see the "Big Five", lion, buffalo, leopard, rhino, and elephant. Some of South Africa's major attractions include corals, shark dives, and mountain ranges, white water rafting and golden beaches. During the South Africa trip, tourists can learn about the nation's history in Cape Town, while indulging themselves in the urban vibe offered by this beautiful city.


Namoh offers you South Africa tour packages from Ahmedabad, Mumbai, Delhi, Jaipur and other major cities of India. We try our best to serve our customers with utmost comfort through our prompt communication and network of offices around the nation. Most of our team members have already been to the destination and that will surely add value to your holiday. We specialize in serving vegetarian as well as Jain food on all our group tours. So hurry up, and plan your South Africa holiday trip with us so that you can create fresh and warm memories to cherish, while we take care of the rest!
Seasons -
South Africa does not really experience four distinct seasons. Throughout South Africa the transitional seasons of Autumn and Spring tend to be very short. Most analysis of climate is done using the assumption that January is mid-summer and July min-winter.

Currency –







Language –




Things to carry

For Adults - Photo identification in the form of Pan Card /Passport / Voter ID / Driving License
For students - Carry original as well as 2 photocopies of school or college Photo Identity card
For Infants - Carry 2 passport sized photographs

THINGS TO CARRY ALONG
Mobile phone with appropriate sim card
Along with your necessary clothing and toiletries carry sun screen lotion, hand sanitizer, sun glasses, cap, sports shoes, umbrella / windcheater, camera etc. and woollens if needed
If you are on any medication, carry sufficient stock of the medicines with prescription




For Departure Dates just call 7350530009 / 7350540009 / 7350550009
Elegant South Africa 10N/11D ( 1N Johannesburg, 2N Sun City, 3N George, 4N Cape Town )