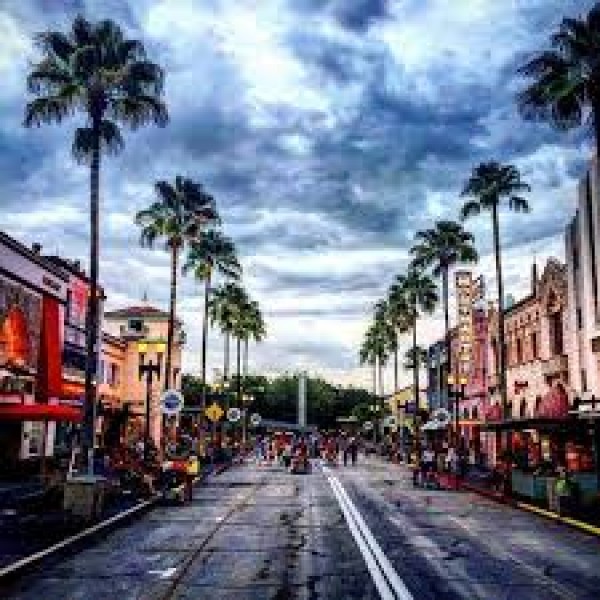 Itinerary -


Day 1:LAS VEGAS - CITY TOUR - BELLAGIO FOUNTAIN SHOW

Today morning arrive at the airport of Las Vegas on your own (please select flight arriving at least 30 minutes early from the group flight).Later enjoy the city tour. Proceed for the guided city tour of the city of lights in the evening. Then we will move on to the Fremont Street. This street is famous for glittering lights, stunning visuals, sound effects and crows of people. Ride onto the largest observation wheel in the world, The High Roller. Move on to the Bellagio hotel for the very famous Bellagio fountain show. These fountains are perhaps one of the most famous of the Bellagio landmarks. Situated on the picturesque lake, the light and sound show will awe you with its grandeur and beauty.

Day 2:LAS VEGAS

Morning is free at leisure. You can spend time for optional activities like The Grand Canyon Cleaving a mile deep into the earth and averaging 10 miles across, it compels even the most jaded traveler to pause and draw breath. Then you have free time to explore the city on your own. Try your luck in the best casinos across the strip or just see the themed hotels which are the attractions itself. After Dinner transfer to hotel.



Day 3:LAS VEGAS - LOS ANGELES – CITY TOUR

Morning after breakfast, depart for Los Angeles. Depart for the Guided city tour of Los Angeles- "the Sunny City, A Shinny City of Reinvention". Bring your cameras and join us for an exciting day in Los Angeles, Hollywood, Beverly Hills, Rodeo Drive. Then, after cruising down the famous Sunset Strip, we're on to Hollywood Blvd where you can compare your hand and footprints with the legendary stars like Harrison Ford, Marilyn Monroe and John Wayne at Mann's Chinese Theatre. Take a stroll on the Walk of Fame where you'll see the stars of your favorite actors and actresses, like Leonardo Di Caprio, Julia Roberts and many more. Have spectacular views of the Hollywood Sign & the skyscrapers of Downtown Los Angeles. After dinner transfer to hotel in Los Angeles.



Day 4:UNIVERSAL STUDIOS

The future is now at Universal Studios! The world's largest film and television studio brings you a theme park of your favorite movies in thrilling and fun adventures. Go '"behind the scenes" as you learn movie industry secrets and how special effects are used to make your favorite movies come to life. Dare to ride Revenge of the Mummy, the Ride. You'll be thrilled by the virtual 3D adventures of Shrek 4D and the Transformers. Don't get too wet watching the Water world show, it's a splash. After dinner transfer to hotel in Los Angeles. No Lunch Today.



Day 5:LOS ANGELES – SAN FRANCISCO

Today after breakfast depart for "San Francisco- the Bay City.' Move on the 17 mile drive, the most scenic route in USA. Arrive, San Francisco and check into the hotel. Have dinner and overnight. Today will be a very long day.

Day 6:SAN FRANCISCO – BAY CRUISE – CITY TOUR

Today morning after breakfast; depart for San Francisco City tour with Civic Centre, Union Square, Nob Hill, China Town, and Lombard Street – the crookiest street on earth. After that transfer for San Francisco Bay Cruise. View the Golden Gate Bridge and Alcatraz Island from your cruise. After dinner overnight at hotel.

Day 7:SAN FRANCISCO -ORLANDO

Today morning after breakfast check out of the hotel and transfer to airport for your flight to Orlando. Arrive Orlando and check into the hotel. After dinner stay overnight. No Lunch Today.



Day 8:ORLANDO – DISNEY'S MAGIC KINGOM

After breakfast depart for Magic kingdom. Disney's Magic Kingdom theme park is one of 4 Theme Parks in Walt Disney World Resort which captures the enchantment of fairy tales with exciting entertainment, classic attractions, backstage tours and beloved Disney Characters. Get swept up in the spectacle of splendid parade at Magic Kingdom theme park—it's here that dreams come true for all. Late evening, transfer to Indian restaurant for dinner. Overnight in hotel. No Lunch Today.

Day 9:ORLANDO - DISNEY'S EPCOT CENTRE

After breakfast at the hotel, transfer for Epcot centre. Experience the Future World - a world of innovative technologies and entertainment and the World Showcase where you can experience cultural celebrations of the world in a day. The Epcot theme park icon, Spaceship Earth, looking like a giant golf ball rising high above the horizon, welcomes you as you walk through the Park's main entrance. Tonight, witness the thrilling night-time spectacle as the sky erupts with pyrotechnic bursts in the spectacular 'Illuminations Show'. In Epcot theme park, creativity is encouraged, imagination is celebrated and countries are united. Enjoy dinner in the Indian restaurant. No Lunch Today.

Day 10:ORLANDO – FREE DAY

Today morning after breakfast day is free to explore your favorite parks on your own. No Lunch Today.



Day 11:BACK HOME

After an American breakfast at the hotel, proceed to the airport for your flight back home with wonderful memories of the tour.




Trip Ends With Sweet Memories !!!
For Departure Dates just call 7350530009 / 7350540009 / 7350550009
Payment Policy
Booking Fee

30 or more days before departure: 50%

Between 29 to 20 days before departure: 100%



Cancellation Policy



Cancellation charges per person

30 or more days before departure: 50%

Between 29 to 1 days before departure: 100%



Terms & Conditions




Per person rates (in Rs) - applicable on two persons staying together sharing the same room

Entrance charges anywhere are not included

Package rates are subject to change without prior notice

Meal plan: EP - Accommodation only, CP - Accommodation with breakfast, MAP - Accommodation with breakfast, lunch or dinner, AP -Accommodation with breakfast, lunch & dinner

The above package is not valid during national holidays, festivals & long weekends (Independece Day and Janmashtami)

Namoh Retails (Pvt) Ltd reserves the right to change/modify or terminate the offer any time at its discretion and without any prior notice

In case of unavailability in mentioned hotels, alternate accommodation will be arranged in a similar category hotel
Seasons -


Spring - March Equinox to June Solstice
Summer - June Solstice to September Equinox
Fall (autumn) - September Equinox to December Solstice
Winter - December Solstice to March Equinox
Currency –








Language –




Things to carry -

For Adults - Photo identification in the form of Pan Card /Passport / Voter ID / Driving License
For students - Carry original as well as 2 photocopies of school or college Photo Identity card
For Infants - Carry 2 passport sized photographs

Things to carry along -

Mobile phone with appropriate sim card
Along with your necessary clothing and toiletries carry sun screen lotion, hand sanitizer, sun glasses, cap, sports shoes, umbrella / windcheater, camera etc. and woollens if needed
If you are on any medication, carry sufficient stock of the medicines with prescription

About The Place-


Book your USA holiday packages with Namoh. The U.S is a country of 50 states covering a vast strip of land of North America. The U.S is home to diverse landscape both culturally and physically. It has a wealth of wonderful landscapes, treasures and amazing people. You can choose your style of holiday trip, be it exclusive customized tour or an all-inclusive group tour.


The United States is widely known as the Land of Liberty as per its national icon the Statue of Liberty. Atlantic coast cities include New York which is considered as a finance and cultural centre, capital Washington DC. Chicago is known for architectural sites and on the west coast Los Angeles' Hollywood famous for filmmaking. People from all over the world have come to the US due to the nation's prosperity and democracy and now it is a land of diversity from its landscapes to its culture, food, people, politics and religion. Major attractions in USA are Walt Disney World, Golden Gate Bridge, Statue of Liberty, Yellowstone National Park, Grand Canyon, Empire State Building and the list goes on. An ideal America tour deals should be a combination of United States' three corners: East Coast, West Coast & Orlando. Only on our American Dreams tour package you shall have the opportunity to exploring the American Midwest by visiting Chicago.


Namoh offers you USA tour Packages from Ahmedabad, Mumbai, Delhi, Jaipur and other major cities of India. We try our best to serve our customers with utmost comfort through our prompt communication and network of offices around the nation. Most of our team members have already been to the destination and that will surely add value to your holiday. We specialize in serving vegetarian as well as Jain food on all our group tours. So hurry up, and plan your USA holiday trip with us so that you can create fresh and warm memories to cherish, while we take care of the rest!

Experience West And Orlando 10N/11D